Renovations : House Extensions : Home Renovation : 2 Storey Renovations : House Designs : Deck Desig : Macarthur Drafting Services
Renovations
Need room to move?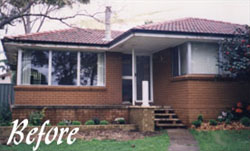 So the family is growing up and they don't seem to want to move out, well at least till their mid 20's anyway. With the modern family's lifestyle differing greatly to that of the past, quite often there just isn't enough room. So what are the options? Renovate or Relocate?
Moving house can seem like a daunting prospect when considering the costs involved with selling up and buying a home i.e. stamp duty, removalist, inspections and real estate fee's just to name a few, not to mention being in a new community with new schools and neighbors. Endless house hunting often becomes daunting when the house you want in the area you love doesn't exist.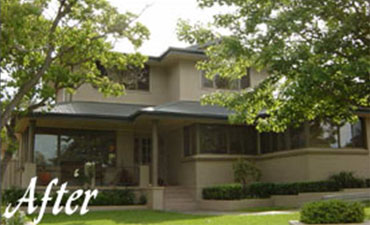 A renovation may be the answer to your question. Many homes in the greater Sydney area are starting to show their age, with a high proportion built in the 70's and dating back to the early 1900's. These homes were often small and didn't cater for the lifestyle of the modern family. Extending your home up, out or just moving internal walls may provide you with the space you need, whilst some renovations to the outside of the home can make the home look brand new, which may also add value to your home. It's possible to make your home look and feel like a brand new home while staying in the area you love.
Macarthur Drafting Services can come to your home and talk you through the renovation process and the options you have in renovating your home and provide a sketch plan suitable to be given to builders to quote. The advantage of this being that all quotes will be based on the same design meaning you will be able to compare apples with apples.
Call us today if you'd like to know more.
© 2022 Macarthur Drafting Services. All Rights Reserved.
Website Design by The Web Hub